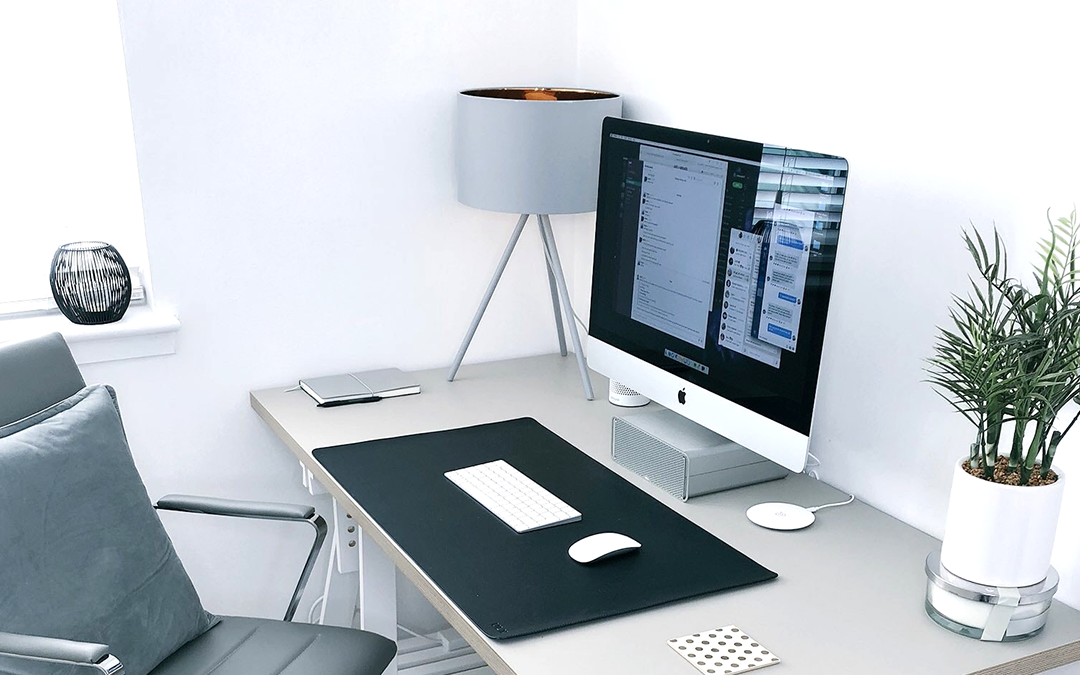 If you're familiar with the Smart Revolution, you might already have some smart devices in your home. But have you ever considered bringing smart home technology into your home office to increase your productivity?
Due to the COVID-19 Pandemic, many people are working remotely, however, for most of them this is something totally new that they weren't prepared for. If this is your case, it's possible that you are facing some challenges and have asked yourself: what do I need in my home office to help me improve my work?
Well, technology is a very good starting point! Nowadays there are many smart devices that transform a regular office into a smart office. But technology by itself, is just technology. Keep in mind that you need to choose the right tools to maximize your output.
So, what makes an office smart? A combination of needs, investment and devices. To help you to turn your home office into a smart office, we've explained why you should invest in a smart office and how it can be done. 
Why you should turn your home office into a smart office
When it comes to a smart home office a lot of improvements can be made with little investment. The only important thing you need to know is how to use technology to help you create a workspace that actually works for you.
To choose the best resources, you need to know what you want: Convenience? Time-saving? Security? Perhaps you want to boost productivity, reduce energy consumption or maybe have a comfortable workspace. The reasons are many and they are  very personal. 
Whatever your reasons for setting up a smart office, one improvement is guaranteed – improved productivity. After all, while working from home has its advantages, it has its downsides as well. Namely distractions, like the doorbell, noisy neighbors, dishes to wash, kids asking you for attention and many other factors that reduce your much needed focus.

The main reason you should invest in a smart home office setup is to have some gadgets to help you balance your work with your personal life.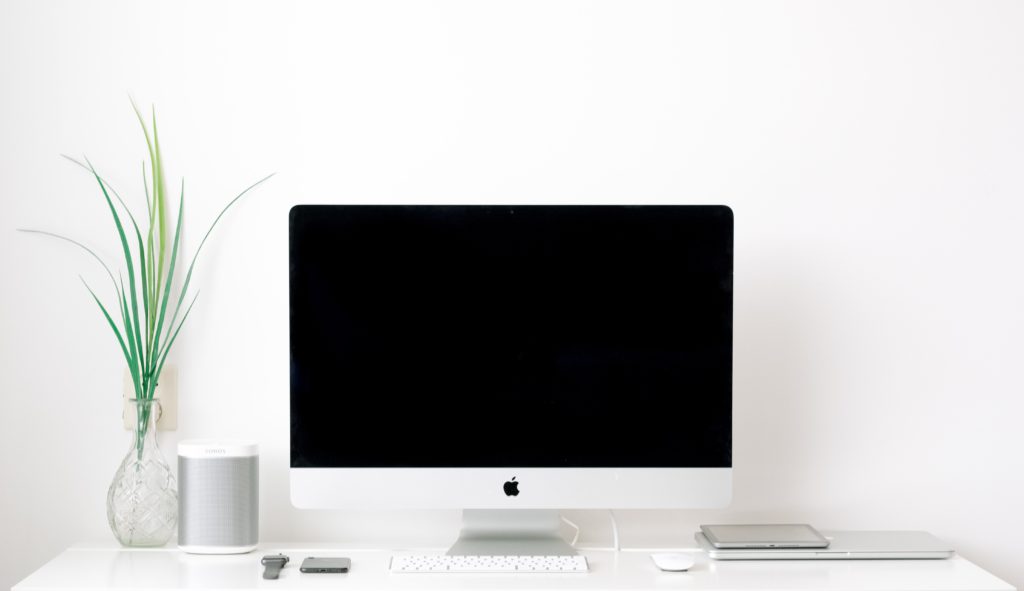 How to turn your home office into a smart office
There are plenty of devices and gadgets that are useful for a smart home office. To understand how to create a convenient space, you should start with the essentials.
Virtual Assistants
Virtual assistants are examples of good devices. Amazon Alexa can turn on the lights, schedule meetings, manage your email and search the web for anything you need to know in this exact moment without having to open a browser. To read more about all Alexa's features, click here.
Soft lights
Recent studies have pointed out that lights can affect our mood and productivity at work. The main reason is because our bodies "work better" with natural lights. Custom lighting can prevent eye strain, reduce stress and give us more energy, for example.
Connecting smart lights and a home office is a very good start for your smart home office. Smart bulbs allow you to control light levels depending on your brightness preferences. They can also be controlled via voice assistants including Amazon Alexa and Google Home.
Control your ceiling fan
Having a good temperature in the office is also very important for work. With Bond Bridge you can turn your non-smart ceiling fan into a smart one.
Using the device you can activate fans, control fan speeds, and switch on lights – all from your iPhone, Android phone, tablet, Amazon Echo, or Google Home Assistant.
And not just in your home office, Bond Bridge can cover the area of your entire house. That means you can control any combination of up to 30 ceiling fans, fireplaces, and shades using one single Bond Bridge.
Interested? You can buy yours in our store, where you can also read more about the product specs! To learn more about Bond, visit our website: bondhome.io.
These technologies can save you a lot of time and make your day much easier. And if we're being honest, once you start introducing them into your routine, you'll never go back!
What devices are you planning to invest in for your smart home office? Let us know in the comments!
---

Old Bond Bridge app to be discontinued April 2021
If you are still using the old Bond Bridge app, please upgrade to the new Bond Home app. The cloud infrastructure for the old app is on life-support and we will be taking it fully offline on April 1st, 2021.

You don't need to wipe your Bond Bridge or lose any devices — worst case you need to do a "WiFi reset" and reconnect to your WiFi network, but your devices will be preserved.